Fiber connections management app
Our web-based solution is built to help you keep accurate fiber optic data
Try it free
14 days for free. No credit card required. Instant setup.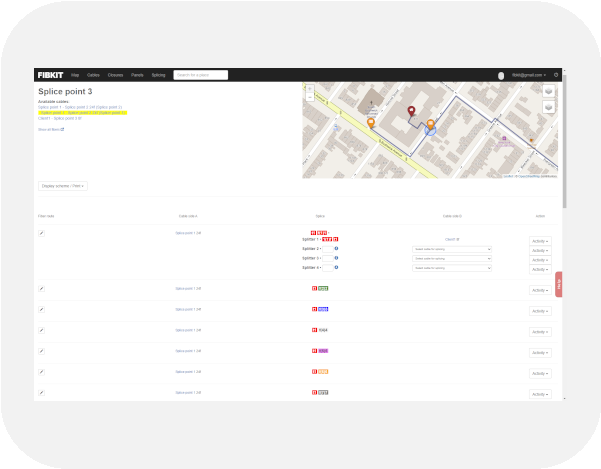 "This program saves me a lot of time. Now I can plan and commission the splicing of the new route to the fitter via a smartphone, which significantly eliminates mistakes and improves efficiency."

Tomasz Łuksza

Telnap Telecom Sp. z o.o.

"The beginning of cooperation with FIBKIT is the transition from analog to digital. Finally, we have all the information about our network in one place. I recommend it to everyone.."

Robert Stec

Futuro Exito Sp. z o.o.

"Fibkit is an intuitive application for telecommunications network inventory, which makes work a pleasure. I recommend it because it is worth working on."

Sławomir Adamiak

TELENET.PL Sp. z o.o.
More than 160 companies trust us: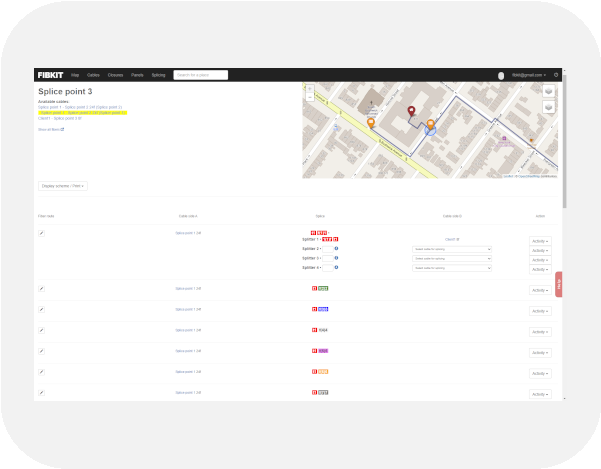 Fiber connections
Fibkit outlines current fiber connections, maps existing infrastructure. Provides a clear view of available fibers in the network.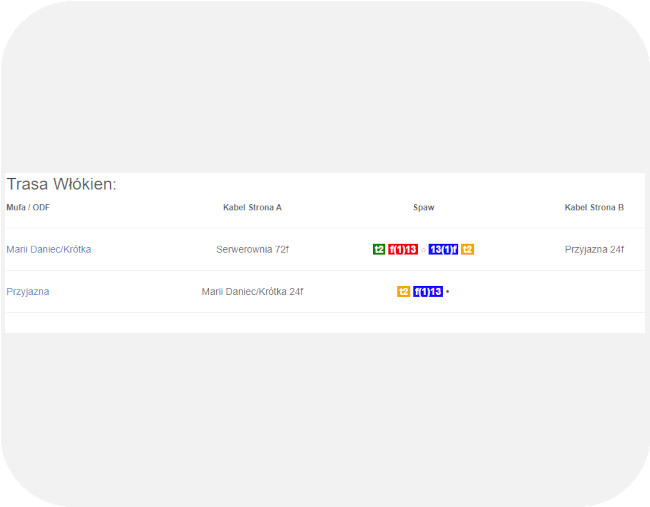 Fiber routes
Fiber connectivity information that includes termination ports, fiber strands, splicing, terminations for fiber routes.
Save time and reduce costs with these features
See how it works in 2 minutes!
<