Documenting the fiber network is a hard job. Fibkit makes it easy.
Our web-based solution is built to help you keep accurate fiber optic data.
Try it free
14 days for free. No credit card required. Instant setup.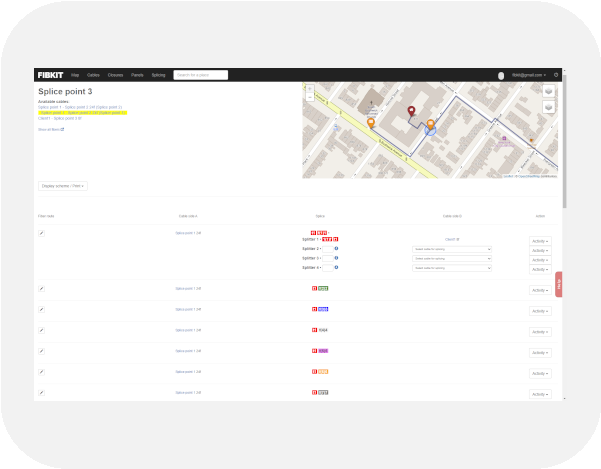 "This program saves my time very much. Thanks to Fibkit WorkFlow, there are no mistakes, and there's vast productivity improvement."

Tomasz Łuksza

Telnap Telecom Sp. z o.o.

"The beginning of cooperation with FIBKIT is the transition from analog to digital. Finally, we have all the information about our network in one place. I recommend it to everyone.."

Robert Stec

Futuro Exito Sp. z o.o.

"Fibkit is an intuitive application for the fiber optic network inventory with a super-easy user experience. I recommend it because it is worth working on it."

Sławomir Adamiak

TELENET.PL Sp. z o.o.
More than 160 companies trust us: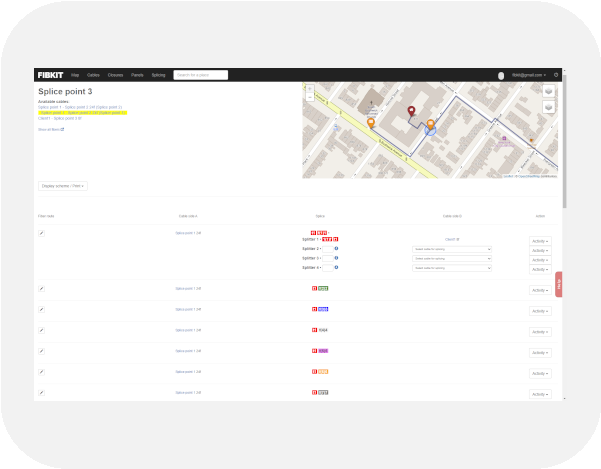 Accurate splicing documentation
Splice points localization with strand level details. Generate splice reports. Create detailed representation of fiber assets.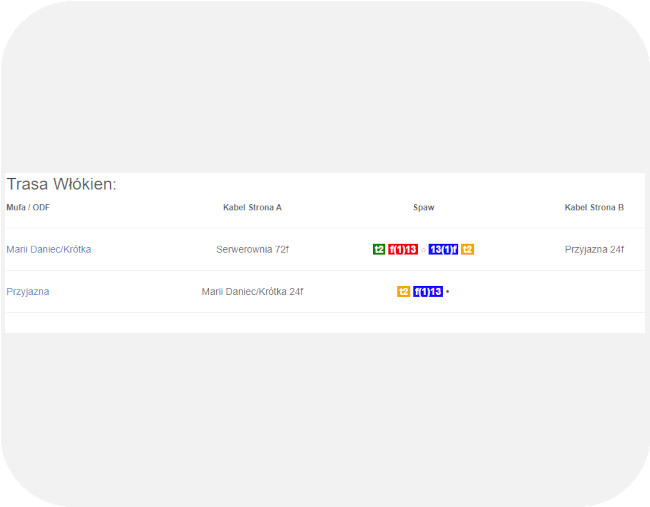 Fiber routes
Fiber connectivity information that includes termination ports, fiber strands, splicing, terminations, distances between splices for fiber routes.
See how it works in 4 minutes!
Sign up free
Sign up free. No credit card. No commitment.
14 days free trial
Test our web based application for 14 days free. See how it works in series of short video instructions.
Decision making
Once a free trial is over you can simply click payment button and proceed online transaction.