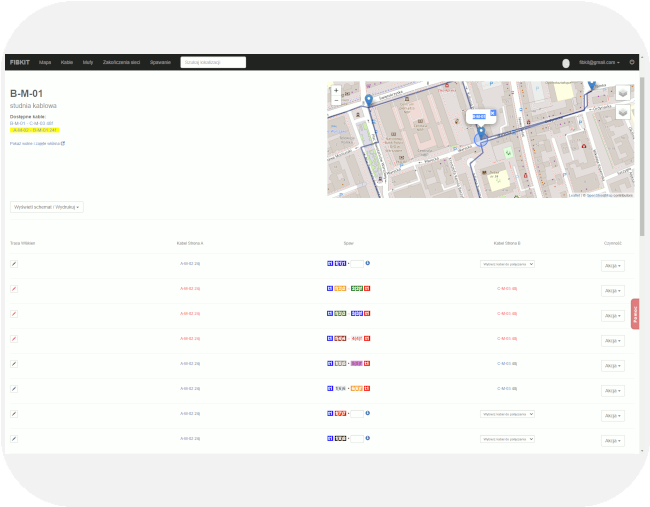 Securing the information
The main task of the application is to secure the information concerning the optical network.
Learn more »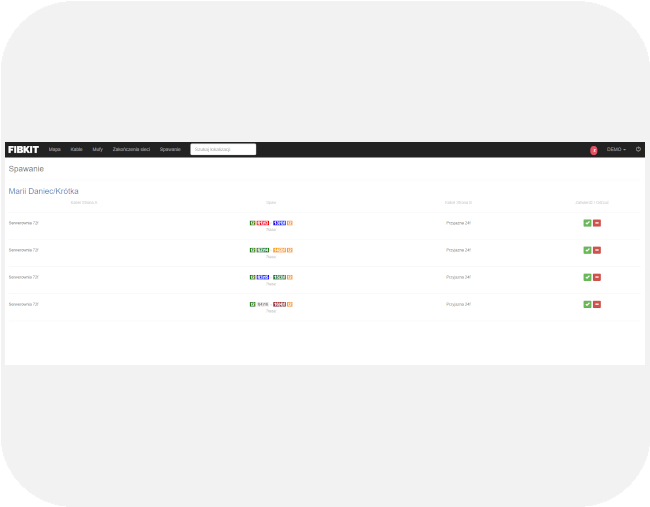 Facilitating the work
Our application is dedicated to facilitate the work of both the fiber optic team, responsible for planning new services and fiber optic splicers.
Check prices »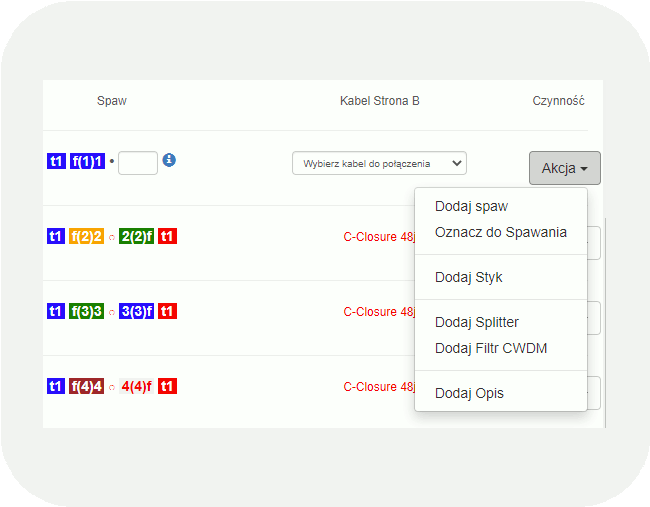 Speeding ​​up the process
We speed up the process of documenting fibers, thanks to which we can improve the work and save time.
Learn more »
User-friendly interface
Easy-to-use software, available via a web browser.
Mobile work
A special generated list of planned connections, i.e. fibers marked for splicing, prepared for viewing on the phone to make it easier for the employee to find the necessary information and the work planned for him.
The most important information
A chance to properly describe optical fibers in a muff, as well as splices, splitters and MUX/DEMUX.
Multiple users
Possibility to work in a multi-person with role division.
Account management
Intuitive and easy to use, thanks to the possibility to self-pay for the application and the account administration.
Fiber routes
Possibility to describe fiber routes and splices and display the fiber route.
Export
Data available in the form of practical list.
Connecting additional data
Easy connection of the splice closure view with the Excel table or online photos.
Work history
The application automatically creates the history of work conducted on the optical network.