Features
Fibkit.com is the easiest way to get organized your existing fiber network data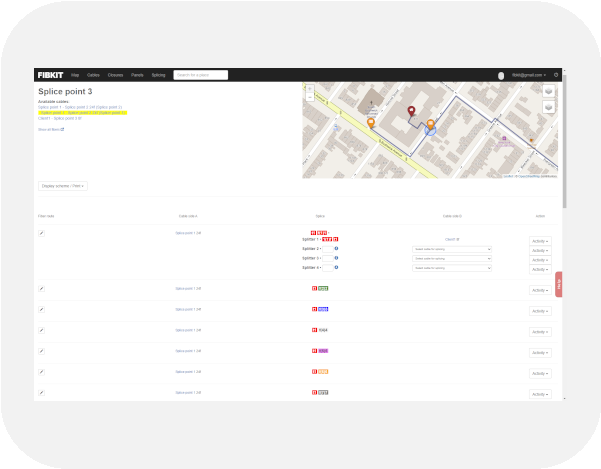 Połączenia światłowodowe
Splice points localization with strand level details. Generate splice reports. Create detailed representation of fiber assets.
Learn more »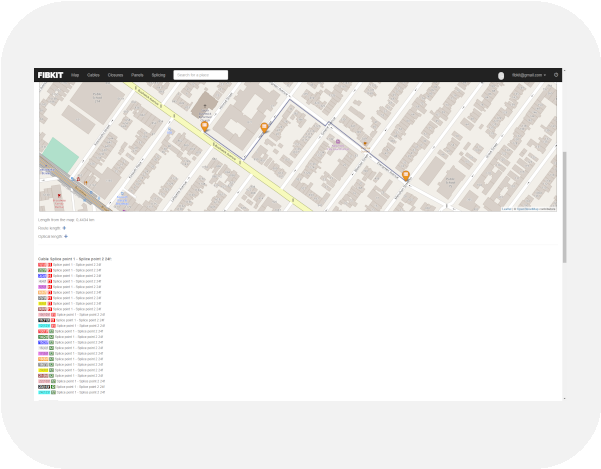 Fiber utilization
Provides a detailed view of the utilization of individual fibers within a specific cable. Cable span.
Learn more »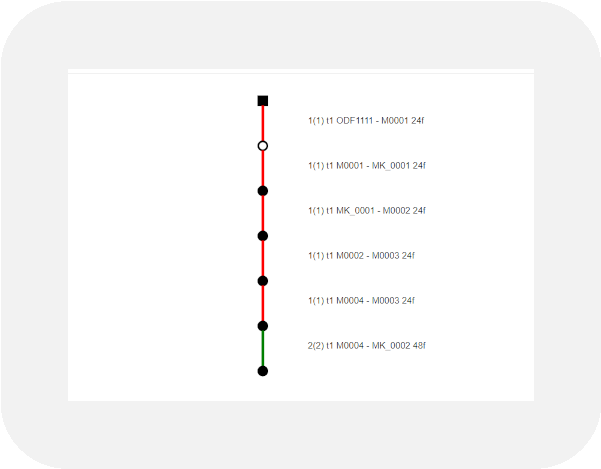 Fiber routes
Fiber connectivity information that includes termination ports, fiber strands, splicing, terminations, distances between splices for fiber routes.
Check prices »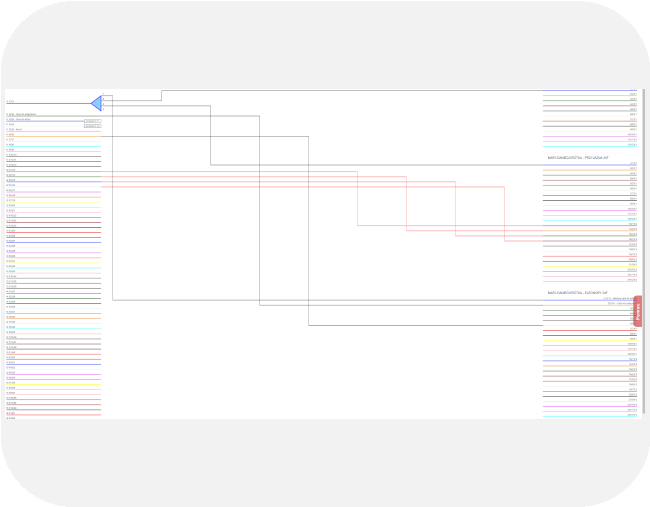 Splicing diagrams
Provides essential data that include fiber status in splice closures, highlight planed splices, fiber priority, fiber description.
Learn more »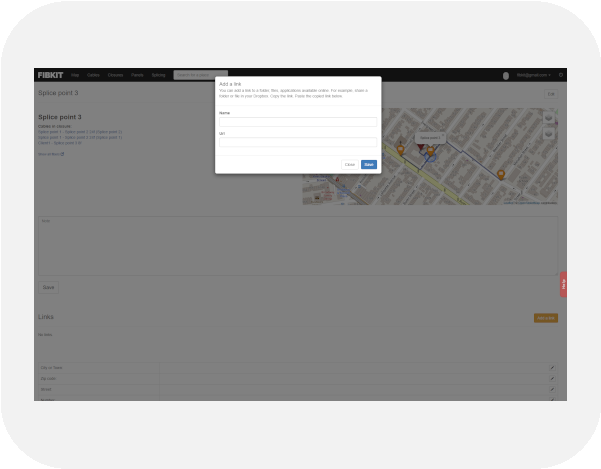 Documents, photos, spreadsheets
Attach stored online documents, photos, spreadsheets to fit business needs.
Learn more »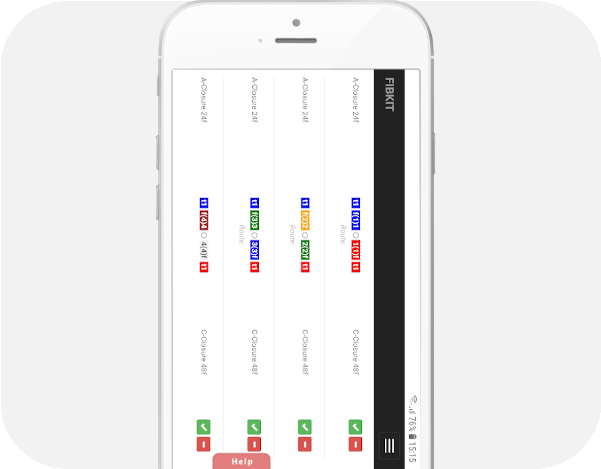 Mobile
Create splicing work orders for field crews. Track splicing status. Share data immediately. Android, iOS compatible.
Check prices »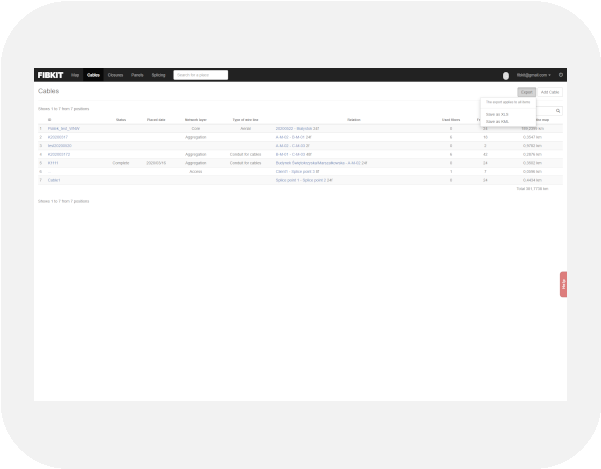 Keeping backups
Keep backups in various forms: KML maps, XLS spreadsheets data, PDF data, and reports.
Check prices »